About financing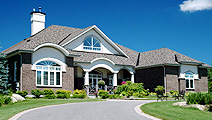 Financing your home is the number one priority after making the decision to own. And to get started, the smartest thing to do is to get pre- qualified through a mortgage lender.
Now is a good time to get pre-qualified and check for the best mortgage rates and
Realty Center
can help guide you to several options. With increased competition, lending companies are offering great rates. You can also get loan quotes from the web and this makes shopping easier.. In a few minutes you can save yourself thousands of dollars, all from the comfort of your home.
Best rates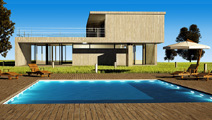 To get the best rates on your financing, select optimal terms. A 15 year mortgage is almost a point less than a 30 year loan. Adjustable rate mortgages also have lower initial rates.
But by far, the greatest savings come from comparing loan estimates. Ask each lender for a quote on the finance amount and terms you want. Keep the information the same when you request loan quotes from each lender so you have comparable numbers.
Remember too that if you decide you want different terms, you will need to ask for new quotes. One lender may have the best rates for a fixed rate $100,000 mortgage, but a different company has the best rates for an adjustable $50,000 mortgage.